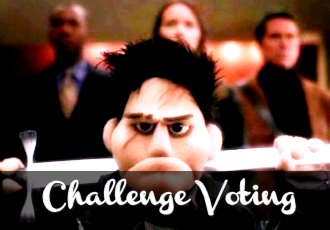 Thank you so much to everyone who entered Challenge 24. We have 22 fabulous entries to vote on for this challenge :)

Voting deadline: Tuesday 20 May
Rules
- You will be voting for your Top Three (3) icons, as well as Best Crop, Best Colour, and Most Creative.
- Please vote by leaving a comment to this post using the below form. All comments are screened.
- Don't vote for yourself or ask others to vote for you.
- Votes for the top 3 icons will be weighted as follows: 1st place = 3 points, 2nd place = 2 points, 3rd place = 1 point and the result will be totalled to determine winners.
- Once winners are announced, all entries will be unscreened. If you snag any icons, please ensure you credit the maker.
- If you have any questions, please leave a comment here :)
Voting Form:
1
2
3
4
5
6
7
8
9
10
11
12
13
14
15
16
17
18
19
20
21
22
Current Mood:
crappy